The Future rare and top requirements for financial freedom is what most people if not everyone needs now, as we have seen skills in the 70s and 80s that were hot. But today, they are no longer high in demand. As we are about to enter the mid-2020s, the world will be very different than it is now, from then and onward. There is research made by McKinsey Global Institute and this research looked at the kind of jobs that will be lost, as well as those that will be created and this has introduced the type of high-level skills that will become very important as a result.
The world economic forum in Davos 2022 reports says" because of our fast-evolving work environment due to technology, there would be a need for certain skills more than others in other to adapt."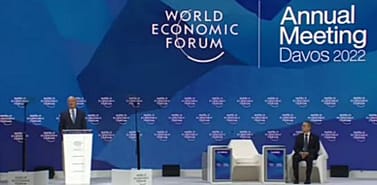 NOTE: Education skills will be important but these future rare skills for financial freedom will be the pillars of growth in humans, as no computer will be able to imitate such skills. This is why we have compiled the list of the future rare and top skills for financial freedom.
The Future Rare And Top Skills  For Financial Freedom
Critical thinking
Leadership Skill
Cognitive Flexibility
Analytical Thinking
Digital literacy
Judgment And Decision Making
Complex Problem Solving
Self-Management
Communication
Creativity And Innovation
Emotional intelligence
1. Critical thinking
This shouldn't be a surprise one, this is because when you have the ability of critical thinking, this will help you tackle difficult challenges and develop innovative ways of getting things done. Critical thinking actually involves reasoning based on observations and different information sources. Learning the skill of being a critical thinker will make you indispensable at work, as you will be able to spot things that your fellow colleagues or business associates won't and this can actually make you an asset to an organization, and such an organization will have to double or triple your salary.
To become a critical thinker, you have to gather information about a concept or different concept and analyze this information, before asking smaller questions that are less often asked about a problem and then finding a perfect solution to the problem.
2. Leadership Skill  Is Among The Future Rare And Top Skills For Financial Growth
Leadership skill is a timeless skill that will always be needed in any field from technology to science to art. This is because leadership skill involves the capacity to motivate, inspire and assist others in bringing the best out of themselves. This is a very future rare and among the top skills for financial freedom because most people are shy and sometimes scared to take up that mantle.
You need to understand employers will always choose applicants who exhibit leadership skills over applicants who don't because they know an individual with leadership skills that boast of accountability, initiative and honesty will help with teamwork, goal setting, and time management. Learning a leadership skill might not be compulsory for you, but you need to understand it could be an asset to you because occasionally you could be put in a leadership position in a networked society.
3. Cognitive Flexibility
The habit of conceptualizing or conceiving or interpreting things simultaneously is what makes you a cognitively flexible individual. Cognitive flexibility also involves the skill to adjust to changes quickly. In fact, this is top-notch when it comes to cognitive flexibility. This is because you are displaying traits that recruiters, employers, and investors will greatly value.
According to Data by the World Economic Forum," it states cognitive flexibility is one of the reasons why natural human abilities cannot yet be replaced by technology". People with a high level of cognitive flexibility are able to adapt swiftly to challenging circumstances at business or work by changing their plans or their activities.
4. Analytical Thinking Is Among The Future Rare And Top Skills For Financial Growth
A lot of individuals feel analytical thinking and critical thinking are the same thing, but the truth is, they only have similarities. When analytical thinking is involved it actually means you doing away with emotions and majorly focusing on rationality.
Analytical thinking can be developed by observing and weighing the advantages and the cons or drawbacks of many alternatives, remaining open-minded to them, and searching for logical patterns and connections. When you make judgments based on a variety of circumstances and possibilities, this will end up generating ideas and integrating new knowledge to make you more efficient at your job or business.
5. Digital literacy:
As technology continues to grow and evolve, there will be a high demand for digital literacy. Digital literacy is a skill that is becoming more and more important in companies, businesses, etc. This is why employees with a broad skill set and technical proficiency are now considered first above others.
With more technological advancements in artificial Intelligence, machine learning, the internet, and data science, digital literacy is actually one of the future rare if not among the top skills for financial freedom, as it will be needed by more companies and businesses.
6. Judgment And Decision Making
Being able to make important decisions is a crucial ability in business, but it's of utmost importance if you are going to lead others or possess leadership skills. This is because it will help you in choosing who to hire and what strategy to adopt.
NOTE: when you are good at decision-making your business, your personal life and your family will be positively affected.
7. Complex Problem Solving
Even though there are lots of algorithms, there will still be bugs and other complicated issues, that will need complex problem-solving. Complex Problem Solving is the ability to gather the information needed to analyze an issue and use strategic and intelligent planning to resolve it.
In the real world, this skill is mostly about problem identification and this can be expensive for a business. This is actually one of the fundamental abilities that will be in demand in the future.
8. Self-Management
This actually might actually come as a surprise to you, but you need to understand, when I and the Webbikon Blog team were researching this topic, we noticed self-management is overlooked or undervalued lately due to tv programs, reality shows, the music we listen to, and movies we watch.
You also need to understand that self-management skill is a very rare skill because it involves the ability to control your thoughts, emotions, and actions in your professional and personal lives. In simple terms, this is the ability to depend on your workflow and output without depending on a manager or employer.
This is also among the future rare and top skills for financial freedom because you can enhance job performance and can accomplish team goals and personal goals and this is what companies would want from an applicant as well as an investor.
9. Communication
The ability to communicate with investors, customers, and colleagues is a skill that is sure going to be in demand in the future. This is because every human being has a process or protocol that must be achieved before they can actually understand a piece of information. This is why you need to learn how to effectively communicate and pass along information.
When we talk about communication, we actually mean being able to understand the meaning behind spoken and written words from co-workers and business associates, etc, by getting the appropriate information and interpreting it differently to multiple parties or people and you can get this done by understanding body language and intonations.
To be honest, we would call this a talent. But it can be developed as a skill as this will help companies and your business to achieve short and long-term goals.
10. Creativity And Innovation
As you've noticed Webbikon Blog is the garden of knowledge and innovation but you also need to understand you can be a creative and innovative person too because creativity and innovation are the future and probably the rarest and overlooked skill right now.
In fact, this skill is something machine language is yet to compete with humans and obviously, it is future Proof as well as recession-proof to learn. Most people think creativity has to do with being a genius but if you read our previous article about the best business practice to make you a sharp business genius, then you would understand creativity depends on you, learning how to enhance yourself by bringing the best out of yourself.
To be creative, you need to learn how to develop ideas and shift your viewpoints to see things from different angles. This is a skill that will help you in creating answers to challenging questions
11. Emotional intelligence Is Among The Future Rare And Top Skills For Financial Growth
EQ is well known as emotional intelligence and it can be defined as the capacity to recognize, regulate and express one's own emotions as well as the emotions of other individuals as well. This is also part of communication, but this skill helps you how to handle conflict, reduce stress, and boost or enhance the working environment frankly, this skill can boost collaboration from other companies or businesses and help you achieve your goals and objectives successfully.
Conclusion
We are quite aware you cannot be good at all the skills mentioned above,  but you need to understand that's the reason why we shared with you lots of these skills, so you can choose two or more and gain strength with them and begin your financial freedom journey.
I hope I have been able to brighten your mind, if this article was very helpful, please let me know in the comments, share  and lastly please subscribe for more by Signing up. Thank you!
You can also check out: The Ultimate Principles For Any Business Growth
Webbikon Blog is owned by  Efevwia Efemena, a Web designer/Developer who started his designing and coding journey in his first year in college, and he started by taking a course from a digital marketer at a bargain.
To know more about the garden of knowledge and innovation,
Webbikon Blog.
Please click here