Evergreen businesses For generational wealth are the only businesses that can help you create generational wealth. It's very important you understand not every business you venture into can create generational wealth.
According to research, one out of five businesses will not see the end of its first year, 50% of all businesses fail between the second year and the fifth year and roughly 10% of businesses make it through their first decade since inception. The reason why most businesses fail is that there is no market for their product anymore. In simple terms, people just don't want to buy what they are selling or trading anymore.
This is why the Webbikon Blog team and I have compiled Evergreen businesses that have been around for centuries and will still be around even when we have departed from the world.
Evergreen Businesses For Generational Wealth  That Will Be  Around Forever.
Residential Development
Food
 Pharmacy
Transportation
E-commerce
Kindergarten And Child Care
Hotels
Loans And Financial Service
Weddings, Ceremonies, Funerals, And Events
Telecom or telecommunications
Waste Management
1. Residential Development
It's very important you understand or note that people can't survive without shelter and they need people to build them so that they can buy, sell or rent properties. Residential development is an evergreen business for generational wealth because the more we advance in the medical sector with new ways to fight against diseases, the more average humans tend to live longer and all these people will need places to continue living their lives.
It's very important you understand an average real estate developer makes 25%-30% profit on large development and also makes 45%- 65% in smaller developments. Even if you are not interested in real estate development you can still opt in for renting properties, this is because an average home appreciates between 3%-6% per year and this can be increased to 7%-15% if your property is in the city center.
NOTE: A rental property will pay for itself in under 10 years from the rent alone.
2. Food
When we talk about Food we are actually talking about food processing, Agriculture, Food distribution, packaged products, and restaurants. Whether you like it or not, there is always going to be a high and never-ending demand for food. The packaging might change, but we still need food. According to data agreed by Economists, humans will spend $8.77 trillion dollars in 2022 on food alone and this number will grow 5% each year or year after year.
The demand for online food ordering is going up as the tech industry continues to see every sector as an opportunity to make money. Restaurant owners makes an average between $15,000- $180,000/ year
NOTE: So if you know how to cook or you are interested in venturing into a food business, then I believe you understand you can always make a living with food as an evergreen business for generational wealth.
3. Pharmacy
If there is one thing humans always need then we talking about Medical products. Today, thanks to science. You can get your paracetamol, Procold, and cough drops next to your hair growth tablets.
A lot of people might say the pharmacy or medical sector only blows up during the period of war, epidermic, or the recent pandemic, Covid 19
But what most people fail to understand is the fact an average pharmacist who owned or owns a single pharmacy earns between $50,000- $100,000 per year, even if you reduce the cost of utility, licensed employees, and miscellaneous or other kinds of cost, such a pharmacist will still save between $30,000- $80,000 per year.
NOTE: Setting up a good pharmacy location cost between $100,000 to $200,000 wheras in Nigeria it cost between #3,000,000 Naira- #5,000,000 Naira.
4. Transportation
Transportation has always been and will always be a big Evergreen business for generational wealth, this is because we need goods and people to be moved from one place to another and the faster you can get this done, the more money you get or make from the transport sector.
According to online data, the fourth quarter of 2020 was the most profitable in Container shipping history. But what makes this data more interesting is the fact shipping lines' profits in 2022 are estimated to be $250 billion dollars and that's just water transportation alone.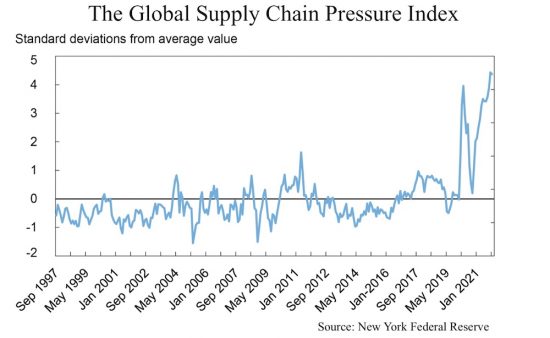 Land transportation or shipping on land is more accessible to individuals, this is because the average gross per truck is around $4000- $10,000 per week. In fact, the logistics supply chain sector is one of the fastest-growing industries in Nigeria. Although the logistics industry is still in the early stages but so far. According to data in 2018, the logistics sector was estimated to be 250 billion Naira i.e ($576milliion) and it is important to understand there was a rise of 50 billion Naira in 2017 alone, and one of the reasons is because of the E-commerce revenue

NOTE: A owner-operator who owns or manages operations can earn a take-home pay of $2000-$5000 per week, whereas an investor can earn a profit of $500- $3,000 per truck per week. An average truck will cost between $125,000-$155,000.
Even if you don't have money for a truck. Uber (link) will allow you to move people around for profit (link to uber drivers profit in Nigeria)
NOTE: You can also buy a cheaper car and get drivers on a salary to drive around.
5. E-commerce
Every business out there makes money from buying raw materials or products low and selling the finished products or the same products at a higher price.
NOTE: if money is exchanged then you just participated in E-commerce.
Most people think they understand this concept, but the truth is they don't, because if they do, they will always want to experience it over and over again and they will never remain the same.
Before engaging in E-commerce, the first thing you need to do is to:
Find a product
Brand/Package/ Transport the Product
Find a client in demand who is willing to pay more than you did and pocket the difference.
THE GOLDEN RULE OF E-commerce
You need to understand the profit you actually make is made at the point of purchase not at the point of sale. This actually means you make money when you buy the product at a bargain or under the market value and sell it to people who are looking for or have been looking for and are willing to pay a fair price.The mistake most people make is they buy at the normal price and then try to sell for a higher price. Please you need to understand E-commerce business doesn't work that way.
6. Kindergarten And Child Care
Is One Of The  Evergreen Businesses For Generational Wealth
It's very important you understand child care and child-related products aren't going away, this is because they only get better with time. The reason why kindergarten and child care will always be an evergreen business for generational wealth  is:
We want our kids to have a better mindset, and better tools to tackle life than we did, in essence, all parents are willing to spend money on their children.
It frees up the adult to go out into the economy i.e work or business.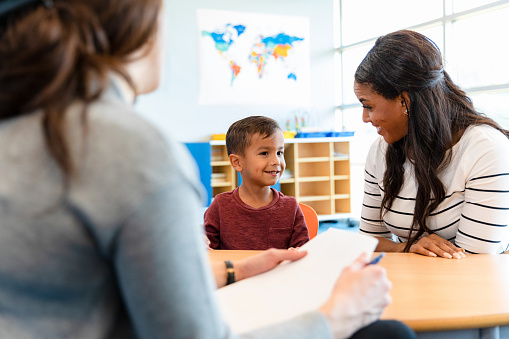 Image Source: Istock Photos
NOTE: The global early childhood education market size is expected to continue growing at 10.5% per year and is expected to reach $480 billion dollars by 2026.
7. Hotels
Most people don't realize that hotels are a different breed of real estate, as a hotel in a good location will forever print money.
One of the reasons for this is because businessmen need a place to stay before going for meetings in a new location or traveling back home, this can be said for travelers in general too and the more time they spend, the more nightly fare will go up and so will profit come rolling in.
Another thing to note is the fact, that the building is appreciating and the value of the business is exponential. The gross profits of hotels fluctuate year to year but usually averages out to 30% as hotel owners make 65% of revenues from room bookings, 25% from food and beverage sales, and the rest from other shop located at the hotel's property.
One thing to understand is there are hotels that make money from larger activities such as Night Clubs and Casinos.
Even if you don't have the money to afford a hotel, you can still rent your property to tourists using AirBnb as if you were a hotel.
8. Loans And Financial Service
Is One Of The  Evergreen Businesses For Generational Wealth
As you make money from evergreen businesses, you still need access to that money and this is the same for everyone too, even though if reasons might varies such as protection against theft. This is why there is always money going to be made in the money business, as there is always going to be demand for capital as long as you can provide the right collateral. In fact, this is why lending, insurance, and safekeeping will forever be evergreen. It's important to note that money-related businesses are always mathematical as you make a certain percentage, you factor in a potential loss and continue to run the experiment over and over again.
You need to understand this is how banks got so rich, it doesn't matter if cryptocurrency (link) will eat the financial world. What's important or what matters, is for you to understand that the fundamentals will always continue to be here.
9. Weddings, Ceremonies, Funerals, And Events
Is One Of The  Evergreen Businesses For Generational Wealth
The bitter truth of life is the fact we were born and we will continue to grow old till we eventually die. This is why it's important to figure out a business model that taps into this cycle or bitter truth as you will forever have customers. This is because people love to spend money on events and celebrations due to the people they love.
According to research, the wedding services market is expected to reach $414.2 billion dollars by 2030, and even at the other end of the spectrum, people are making lots of cash on funerals.
According to another research done in the United States, an average funeral in the United States costs between $7000- $12,000, and an average funeral in Nigeria costs between #50,000-#800,000 and has a profit margin between 30%-60%.
Personally, this is a business I or even the Webbikon team and probably you wouldn't venture into even if it makes lots of money but it's obvious now this is a reliable evergreen business for generational wealth.
10. Telecom or telecommunications
Traditionally, this used to be mail, then we evolved to wired phones, then mobile phones, then satellite and internet. You need to understand, that there is money in communication and there will always be. This is why some of the richest people in the world right now are in Telecom.
Notably, Carlos Slim was once the richest man in the world for three years between 2010-2013 during the height of Bill Gates's supremacy at the top.
An image of Carlos Slim Image Source: Wikipedia
The truth is, you might not be putting satellites in space during the early days of your business, but you need to understand there is value in data
This is because Data Security is one of the fastest growing spaces and it would be best to check it out yourself.
11. Waste Management
This is another underrated and overlooked evergreen business for generational wealth, this is because most people don't realize or see the possibility of how much waste management is and how profitable it can be.
The Global Waste Management market was valued at $1.61 trillion US dollars in 2020 and it's predicted to grow by 50% this decade, and the astonishing truth is the fact, that we have more waste to deal with than ever. This is because of the increase in birth rates and reduction in death rates, as a result, this causes over-population, an example is Lagos, Nigeria, and New York, USA.
Waste Management company have an average margin of almost 40%, this shows it's actually one of the easiest business to start and all your customers will always continue to patronize you, especially if you are diligent and crown it all, you do your job well.
Image Source: Li Hao
NOTE: You don't have to be a big brand to start waste management, all you have to do is simply start small and grow into a company.
Conclusion On Evergreen Businesses For Generational Wealth
Every individual business goal in life ought to be to create or build an evergreen company that will provide money for you, your family, and generations to come. This is how you build evergreen businesses for generational wealth and build your own legacy.
But now that you have evergreen businesses for  generational wealth why don't you invest some of  them here
I hope I have been able to brighten your mind  If this article was very helpful, please let me know in the comments, and lastly please subscribe for more by Signing up and getting notified. Thank you!
You can also check out:The Superior And Best Business Practices To Make You A Sharp Business Genius

Webbikon Blog is owned by  Efevwia Efemena, a Web designer/Developer who started his designing and coding journey in his first year in college, and he started by taking a course from a digital marketer at a bargain.
To know more about the garden of knowledge and innovation,
Webbikon Blog.
Please click here